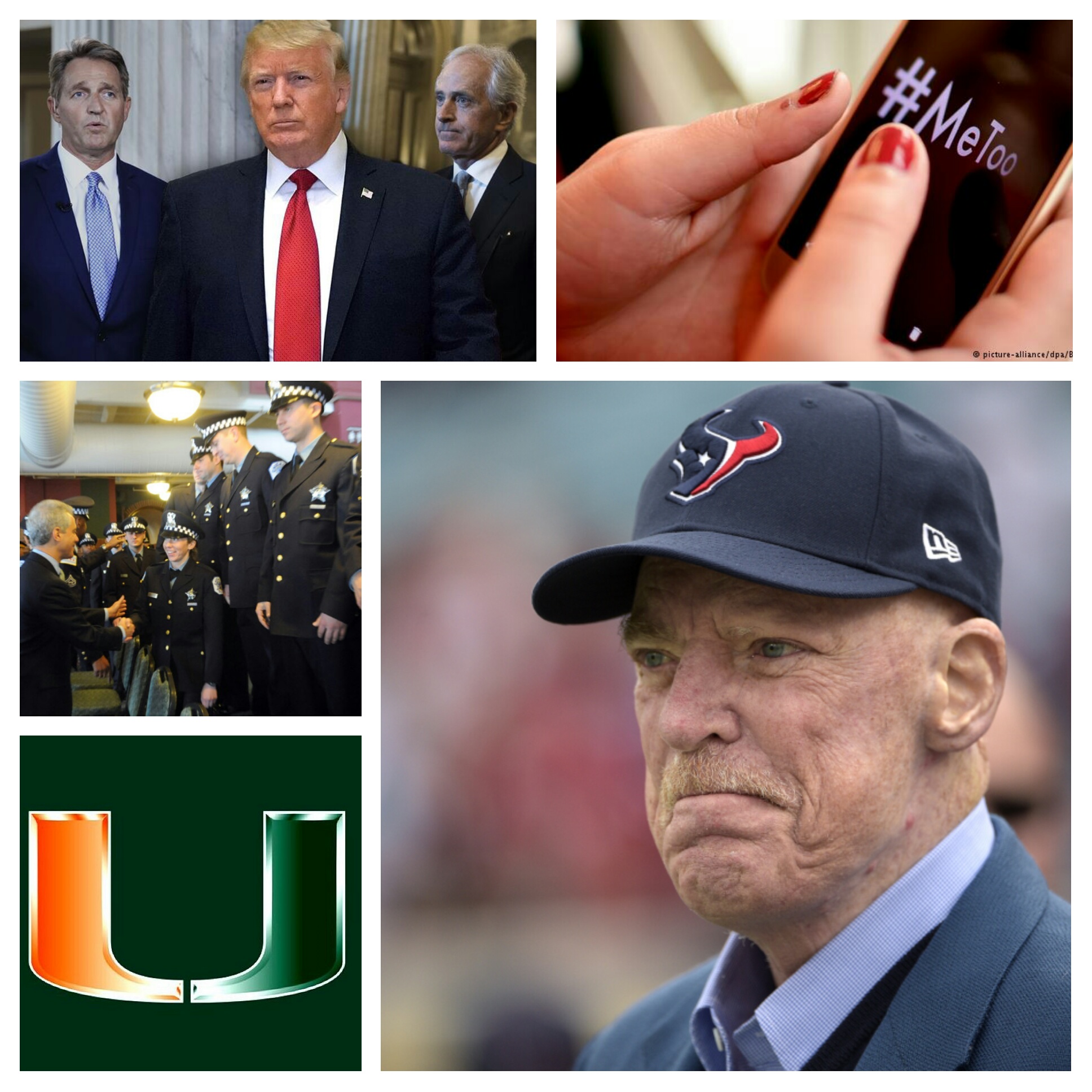 Politically Entertaining – The U is back, Bob Mcnair's real feelings about NFL Protests, and why men downplay sexual assault
We're back! Politically Entertaining return in its full glory and catches on the latest concerning NFL Protests, Hollywood sexual assault allegations, and the fracturing of the GOP.
Byron wonders why Cook County is hiring 900 plus police officers and Frank makes sure that Byron understands the University of Miami means business this season!